An imaginary friend. Summer camp. Divorce. A dog. A pet chicken. Your fellow soldiers. Yourself. Loyalty can show itself nearly everywhere, especially when we aren't expecting it. Our storytellers at Pickathon: Imagine are primed to share tales of their experiences of being put to the test.
Join us bright and early Sunday morning on the Woods stage for an all-ages storytelling event curated and hosted by Patricia Wheeler of The Moth. She is sharing the stage with local Portland storytellers Brianna Barrett, Donna Otter, Tod Kelly, Samira Sahebi, and Erika Worth. Headlining this great performance is critically acclaimed storyteller Ray Christian (The Moth, Risk!, Snap Judgement, What's Ray Saying), who is joining us all the way from Boone, North Carolina. Expect stories that will make you laugh, might make you cry, and will definitely leave you thinking about your own sense of loyalty. You won't want to miss out on this exciting non-musical event at this year's Pickathon.
Join us Sunday, August 6, 9:30-11:00am at the Woods Stage!
Ray Christian escaped the urban slums of Richmond, VA by joining the United States Army at 17. Here he served in a number of capacities and assignments at home, abroad during peace time and in combat, primarily as an Infantryman and Paratrooper, where he retired after 20 years of service. Following retirement the combat-decorated veteran went back to school and earned a BS in History, MA in Public History, and an EdS in Education Leadership. He is currently pursuing a doctorate in Education, where his dissertation research explores the relationship between parental behavior and academic success among African American students. Ray also teaches part time at Appalachian State University, the courses "The Souls of Black Folks", an examination of African American social culture, and "Storytelling Life in the Narrative" a course that explores the historic and contemporary use of storytelling and oral history in America.  Ray has shared his stories on the Moth Main Stage in the US and Canada. His stories have appeared in Readers Digest (One of the Best Stories in America Edition) and have been featured on the Moth Radio Hour, Snap Judgment and the RISK podcast. In addition, as a competitive storyteller Ray is a 8 time Moth story Slam Champion, and the winner of the 2016 National Storytelling Festival Story Slam. Ray also has his own podcast "What's Ray Saying".

Brianna Barrett is a playwright, performer, Portland native, and a young adult cancer survivor with a mission to bring a voice to the voiceless. She coaches first-time storytellers for the HHH Foundations Notes of Hope charity concert, and was named Portland's Best Storyteller in Willamette Week Magazine (Best of Portland, 2016). Her full-length play 36 PERFECTLY APPROPRIATE MEALTIME CONVERSATIONS will be presented at Theater 33 this June and at Hillsboro Artists' Regional Theatre this July. She is a member of LineStorm, a company in residence at Artists Repertory Theatre, where her short play M-I-S-S received a reading as part of Portland in Play 2016, and where you can see her next work this coming fall for the 2017 installment of Portland in Play. She also facilitates a weekly writing workshop for cancer survivors at OHSU.
Erika Worth is a writer, motivator and entrepreneur. She recently started an all-female storytelling company in Vancouver, WA called ROAR, and will be debuting a show for girls ages 12-17 this summer, called Girls Roar Too. She's been performing in one way or another since age seven, either as an actress, poet, performance artist, writer, and storyteller. She's passionate about empowering women and girls, and giving their voices a platform.
Tod Kelly is the host and executive producer for the 7 Deadly Sins storytelling show at the historic Mission Theater in Portland, Oregon. He is also a writer and journalist, and is currently a regular contributor to marie claire magazine, the Daily Beast, and Ordinary Times. His live stories have been featured on NPR, Dan Savage's Hot Mic, Kevin Allison's RISK!, and Public Radio International.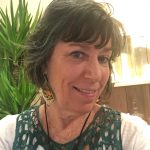 Donna Otter won the Moth Grand Slam in Portland last year, has read out of her teen diary for Mortified, and told a lusty story for the 7 Deadly Sins show. She is a writer, editor, and not a musician, but needs to always have musicians nearby, so she's delighted that a lifetime of compulsively describing her day, has led her to some delightful places, such as Pickathon, here with you, today.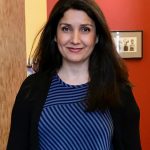 Samira Sahebi was born within the Axis of Evil and snuck in the US before her people were banned. Disenchanted by too much sun, she loves every aspect of living in Portland except how often she's asked "where she's really from?".  She is a winner of the Moth GrandSlam championship and has performed for RISK!, Seven Deadly Sins and Roar. She's a mean cook, a mediocre tango dancer and a fierce real estate broker.
Curator & M.C.: Patricia Wheeler is a producer, writer, storyteller, and lover from Hell, MI.  She is The Moth's Michigan Producer. Her essays have been published online, including The Great Lakes Review. She leads workshops to help businesses and individuals harness the power of story within their work.  She also coaches individuals to help them hone their storytelling skills. She received a Master's degree in Storytelling from East Tennessee State University, where she worked with survivors of traumatic events to use personal narrative to help take back their lives. She started with her own.  She's got it really good.  Find out more at patriciarwheeler.com.