Saturday Night Curation Dinner
Saturday, Aug. 4, 2018
with Jamila Woods
Tickets available here!
7-8:30pm
Menu
Dish 1: Chocolate molasses bread served on a peach radish salad with lemon and wild chamomile dressing
Dish 2: Savory squash and sweet potato cheesecake served on a bed of charred greens with smoky marinated tempeh
Food provided by Vibrant Valley Farms & Squirrel Crow Tempeh.
Beverages provided by Guilder, Riff Cold Brewed, Starvation Alley Juice, Pueblo Viejo Tequila & served by bartender Michelle Ruocco, of Han Oak.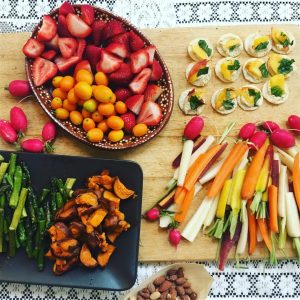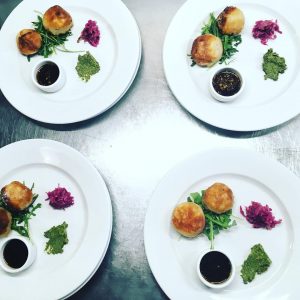 Salimatu Amabebe is a visual artist and vegan chef based in Portland, Oregon. Amabebe runs the food and event company, Bliss House, hosts weekly Vegan Nigerian Pop-Up Dinners, and is the creator of Black Feast – a monthly vegan pop-up that celebrates black artists and writers through food. Amabebe is also the co-founder and artistic director of Kirí Collective – an artist collective that holds events and exhibitions centering people of color and their work. Amabebe's work focuses on the intersection of food and art, drawing from family memories, recipes, and the exploration of the body as a means of both artistic expression and consumption.
Follow along with Salimatu on Instagram @salimatuamabebe and Facebook @blissshouse