Sunday Morning Curation Brunch
Sunday, Aug. 5, 2018
with Orkesta Mendoza
Tickets available here!
10-11:30am
Menu
Starter: House made yogurt and summer berries on the table
Dish 1: Tlacoyos with lamb carnitas and Israeli chop salad
Dish 2: Green prezole with chicken, summer chilies and chickpeas
Food provided by Vibrant Valley Farms, Nicky's USA.
Beverages provided by Pueblo Viejo Tequila, Guilder, Riff Cold Brewed, & served by Bartender Jamal Hassan of Shalom Y'all.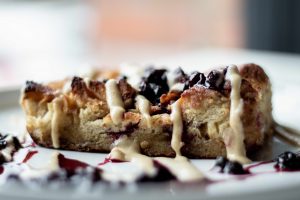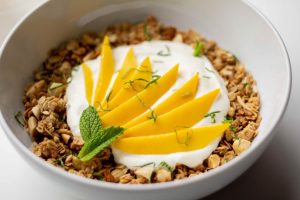 Kasey Mills is Executive Chef and Co-owner of Mediterranean Exploration Company (M.E.C.) in the Pearl District of downtown Portland serving innovative cuisine from the eastern Mediterranean and beyond. Shalom Y'all Israeli restaurants on the East and West sides of Portland, and BYH Burgers in the Pine Street Market and McMinnville's Atticus Hotel featuring classic Americana cheeseburgers and fries with flavors to take you back to your childhood.
Mills opened M.E.C. in 2014, Shalom Y'all in 2016, BYH Burgers in 2017, and second Shalom Y'all Restaurant and BYH Burgers & Bar locations in 2018 with mentor and Portland restaurateur John Gorham, owner of Toro Bravo, Tasty n Sons and Tasty n Alder, and PLAZA DEL TORO. Mills and Gorham have worked closely together since opening Toro Bravo in 2007.
Inspired by the way a region's cuisine tells a story of its peoples' interactions and exchanges over time, Mills aims to bring the rich cultural history of the eastern Mediterranean to the Pacific Northwest. His menus of diverse yet cohesive dishes at M.E.C. and Shalom Y'all pay tribute to the exploration of people across the Mediterranean throughout history.
Mills didn't have a passion for cooking or any experience in restaurants until he was 20 years old. Working as a ski lift operator at that time, he received sage advice from his father to find a job that he could take pride in. One night, craving manicotti, Mills decided to try his hand at a recipe on the back of a box and took such pride in his efforts and creating something, decided he wanted to be a cook. As luck would have it, his neighbor was a local chef and invited Mills to work for him.
Mills moved to Portland, Oregon from South Dakota in 2001 to attend culinary school and immediately began working six days a week while taking classes, working his way up the ranks at well regarded restaurants in the area including the original McCormick and Schmick's, Oba, Fratelli, and Fenouil. When he heard John Gorham was planning to open a new Spanish restaurant, he introduced himself and was offered the job of Sous Chef of Toro Bravo. He worked directly under Gorham for three years before being promoted Chef de Cuisine.
After seven years at Toro Bravo, Mills opened M.E.C as a co-owner with Gorham. The two have become like brothers in their time in the kitchen trenches and their travels to Israel and the surrounding area for menu research. Mills finds inspiration in his world travels as much as his explorations in his own garden and through the pages of cookbooks. In his free time, he also enjoys camping and spending time with his wife, Dori, their two schnauzers Mr. Brown and The Dude, and their son, Leopold Malloy Mills.