Sunday Night Curation Dinner
Sunday, Aug. 5, 2018
with Sunflower Bean
Tickets available here!
7-8:30pm
Menu:
Dish 1: Sunflower seed x'ikil pak
with summer vegetables
Dish 2: Fresh corn esquites
green onion mayo, charred alliums, green coriander and fiore sardo
Dish 3: Tacos arabes
roasted pork and onion, chipotle, fresh flour tortillas and accompaniments
Dish 4:
Cafe con leche alfajores
Food provided by Wilder, Flying Coyote Farms, Portland Seedhouse & Gather, & Tillamook.
Beverages provided by Guilder, Riff Cold Brewed, Dogwood Distilling Gin, Banhez Mezcal & served by bartender Eric Nelson, of Shipwreck.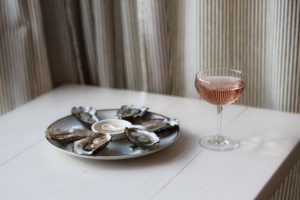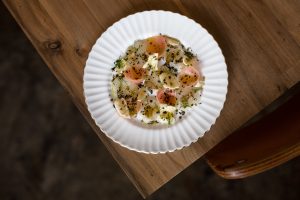 Astral began with a desire to express ideas and share inspiration with anyone and everyone who was willing to join us in the experience. The name, derived from the Van Morrison album, 'Astral Weeks', has remained a stalwart in our broad repertoire of musical canon. Just as the album flows from wistful, romantic and nostalgic to hopeful, energetic and free, we strive to conjure the same feelings with food, drink and community.